Product Description
This beautiful charm pulls out all the stops. An orb of 100% sterling silver and gold is woven in a stunning openwork design of budding flower and vines. The buds and blooms are filled with large dazzling light pink and light blue Swarovski crystals surrounded by leaves of small light green Swarovski crystals. This charm makes a special gift for a very special someone.

NEED HELP? CALL US
Call Toll-Free (800) 832-0618
Shipping

Standard Shipping :Expected 7-10 days
Express Shipping :Expected 5-7 days
DHL Expedited Shipping:Expected 2-5 days
PAYMENT

PRODUCT SHOW
OVERVIEW
| | | | |
| --- | --- | --- | --- |
| Topic | Happy Garden | Brand | Royaro® |
| Color | Gold | Weight | 3.5g |
| Material | Sterling Silver | Gemstone | With Stone |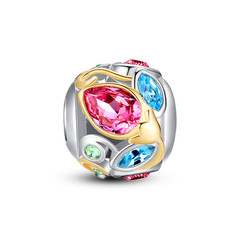 1.1cm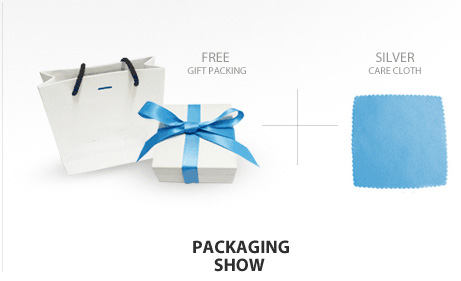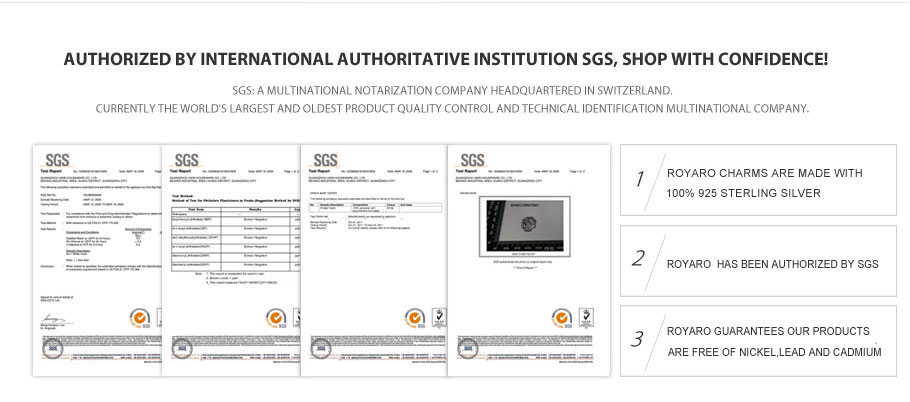 PRODUCT RELATED
Q.
What's the material of your jewelry?
A.
We have 925 sterling silver charms and bracelets, and you can see the relevant category on our web. And we have other material items like rings, Earrings etc.
Q.
Do you offer wholesale discounts?
A.
Yes, We have regular promo activities for all our customers. We do offer discounts to our customers who buy in bulk. We are appreciated for your inquire through E-mail. service@royaro.com.
Q.
Do your charms all fit European bracelets?
A.
Yes, Our brand is Royaro™, with beads and charms made of 100% 925 sterling silver , fit all brands European style bracelets. We provide FREE shipping for any order over $50. Welcome you to select your interested items on our website.
SHOPPING GUIDE
Q.
Why the page does not jump during the process of placing order or adding the item to my cart?
A.
When you add the item to your cart or when you place the order, the page may not jump. There are some reasons for this situation. Maybe the speed of the browser you are using is slow, maybe the item you are adding is out of stock or you forget to choose the size or the color of the item. You can change another browser to try, or check if you have selected the size or the color of the item. If you also have problems please feel free to contact the online customer service to ask help. We will be happy to help you.
Q.
Do you have a physical store?
A.
In an effort to keep our prices low, we only do business online at the moment.
Q.
How can I use my coupon code?
A.
Generally it can be used in two ways. One is to fill it straight in "Discount Codes" textbox when you stay in shopping cart page .
ORDER GUIDE
Q.
How can I check my order information?
A.
For your convenience we highly encourage you to remember your order No.and provide it to us so that we can answer your any question accordingly. And the order No. is same as the invoice ID.Thank you for your support.
Q.
Why my payment was taken but the status of the order shows Pending?
A.
Generally speaking, after the order payment was completed the status of your order will show Processing, and will not change again till you receive your order. If it shows pending, please contact the customer service via email or online chat to check if your payment has been completed.
Q.
How to make sure that my order is finished?
A.
Once you had placed an order successfully, a confirmed letter including your order information would be provided by system automatically. We are very happy to answer your any questions by E-mail: service@royaro.com.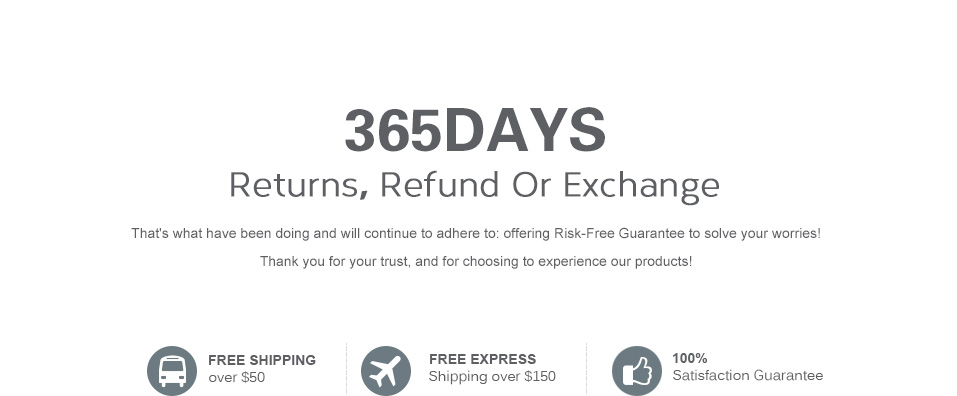 SHIPPING POLICY
Destinations
Delivery Option
Cost*
FREE SHIPPING
Total Time

US

Surface mail
$6.99
on order $50+
10-20 days
Express
$15.95
on order $150+
7-15 days

UK

Surface mail
£5.99
on order £35+
10-20 days
Express
£9.99
on order $150+
7-12 days

CA

Surface mail
CA$8.22
on order CA$50+
10-20 days
Express
CA$18.72
on order CA$200+
7-15 days

AU

Surface Mail
AU$9.09
on Order AU$65+
15-20days
Express
AU$20.74
on Order AU$195+
7-10days

DE

Standardversand
7.99€
auf Bestellung ab 50€
10-20 Tage
Express
15.95€
7-12 Tage

FR

Livraison normale
7,99€
sur commande dès 50€
10-20 jours
Express
15.95€
7-12 Jours

RU

почта
550руб.
не меньше 3500руб.
20-25 дней
EMS
1500руб.
не меньше 15000руб
15-20 дней

MY

Standard
RM25.87
on Order over RM185
10-15days
Express
RM59
on order RM555
3-6days

SG

Standard
S.$9.79
on order S.$70
10-25days
Express
S.$22.33
on Order S.$210
3-6days

PH

Surface mail
₱ 321.6
on Order ₱ 2300+
10-15days
Express
₱ 733.7
on Order ₱ 6900+
7-10days

NZ

Surface mail
NZ$9.79
on Order NZ$70+
5-7days
Express
NZ$22.33
on Order NZ$210
7-10days

JP

ゆうバック
1280円
more than7000円
7-10営業日
EMS
2590円
more than19500円
4-7営業日

BR

Correio de superfície
6.99$
Na ordem 50$+
20-35 dias
Expresso
15.95$
Na ordem 150$+
10-20 dias

VN

Surface mail
170556₫
1220000₫
10-15 days
Express
389180₫
3660000₫
7-10 days